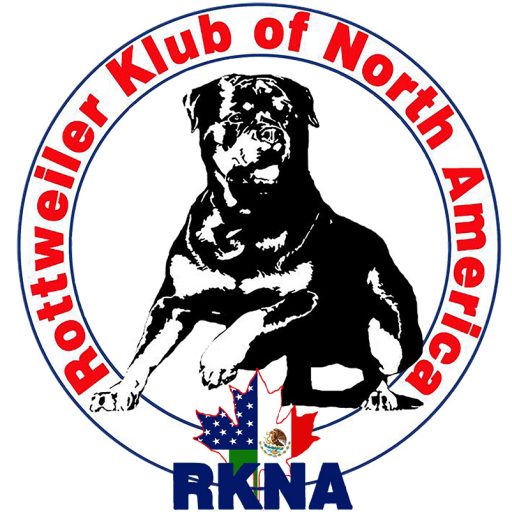 NOTICE OF ANNUAL GENERAL MEETING OF MEMBERS OF THE ROTTWEILER KLUB OF NORTH AMERICA
NOTICE OF ANNUAL GENERAL MEETING OF MEMBERS OF THE ROTTWEILER KLUB OF NORTH AMERICA
(the "Society")
.pdf (Notice_of_Annual_General_Meeting_2018_2019)
NOTICE IS HEREBY GIVEN that the annual general meeting of members of the Society (the "Meeting") will be held at the time and location stipulated in  Schedule  "A"  attached hereto, for the following purposes:
1)    to present the financial statements of the Society for the last financial year;
2)    to re-appoint the auditor Trenholme & Company Chartered Accountants for the 2019 financial year;
3)    to elect the following Directors, to hold office until the next Annual General Meeting of the Society (or unanimous resolutions consented to in lieu of holding an Annual General Meeting) or until their successors are appointed:
– Lisa MacGillivray
– Alfonso Martinez
– Lala Roberts
– Aaron Tabor
– Charles Hansen
or to elect such other Director nominees that are properly brought before the Meeting;
5)    to approve, verify and confirm all lawful contracts, acts, proceedings, appointments and payments made by the Directors of the Society during the last annual reference period;
6)    to transact such further or other business as may properly come before the Meeting or any adjournment or adjournments thereof.
The agenda for the business of the Meeting is as follows:
1)    Registration;
2)    Call to Order;
3)    Quorum;
4)    Reports;
5)    Finances;
6)    Old Business;
7)    New Business;
8)    Elections – Board Positions, Committees, Regional Directors;
9)    Awarding of Events; and
10)    Adjournment.
DATED at Victoria, British Columbia, on the 17th day of March 2019.
BY ORDER OF THE DIRECTORS OF THE SOCIETY
====================
SCHEDULE "A"

DETAILS OF THE MEETING
The Meeting shall be held on Rottweiler Klub of North America website https://www.rknaonline.com/ under the heading "Forum". Each member will be issued a user name and password to login in.
The Meeting shall be conducted in accordance with the following schedule:
1)    Meeting discussion open – April 3–10, 2019, start time is 10 am Pacific Standard Time; and
2)    Polls open for electronic voting – April 11, 2019 at 10 am Pacific Standard Time.
3)    Polls close for electronic voting – April 15, 2019 at 5 pm Pacific Standard Time.